Cocoanilla- Body Love Butter
$

20.00 Sold Out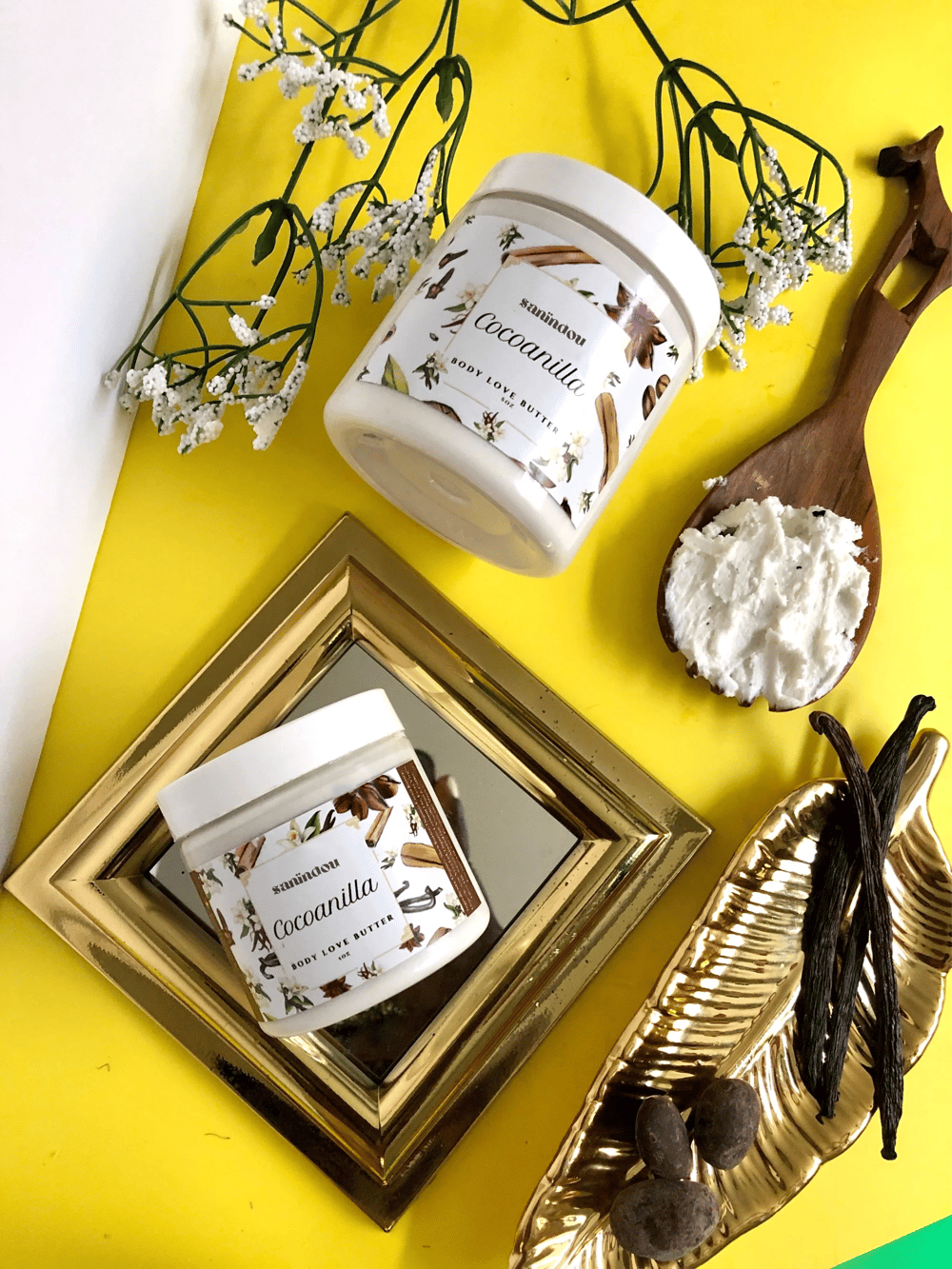 Shea Butter + Cocoa Butter + Vanilla
Curated to make you feel naturally luxurious, Cocoanilla, is the perfect blend of Ghanian Cocoa + Malagasy Vanilla. Both rich and enticing, why choose when you can have the best of both worlds.
Made with the best butter and oils known to the body, our Body Love Butters, are the game changers you need in your life. Unlike regular lotions, these body butter are dense with ultra-moisturizing oils and butter that you can use from the tresses of your mane to the heels of your feet. Infused with organic body lovin' goodies such as aloe vera, shea butter, coconut oil, and other natural African herbal oils, these butter not only love and tend to the skin but also provides and seal moisture in the hair. It's opaque but fluffy, lightweight formula will give you the ultimate moisturizing experience without the extra greasiness on both your hair and skin.
Full Ingredient List:
Organic Shea Butter, Organic Cocoa Butter, Organic Coconut Oil, Avocado Oil, Sweet Almond Oil and Vanilla Scent.
Share